---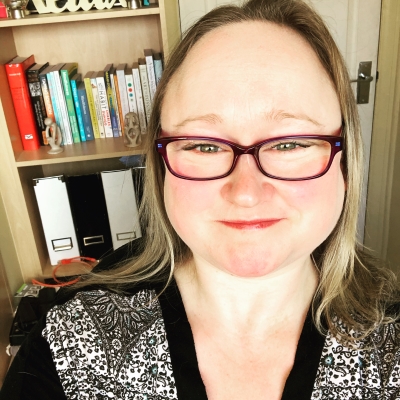 Hi! I'm Samantha Chater, a fully qualified and insured Clinical Hypnotherapist. I've been working as a therapist since 2006. I pride myself in being a caring and supportive client-led therapist.
Helping clients change unhealthy habits, behaviours and the emotional associations attached they are then able to move towards their goals and make the positive changes to get the results they desire. 
Hypnotherapy has helped in my life over the years in many areas:
Having suffered with weight issues myself, intermittent fasting alongside hypnosis has been a game changer.  The magic combination!
I was a big worrier.  It helped me stop worrying so much about things I am not in control of the outcome or 'may' happen. I have improved sleep quality now I don't ruminate.
Better emotional control
Gave me ways to reduce stress levels
Calmer parenting
Helping my eldest child with anxiety at school
Using hypnosis techniques helped me power through a very intense birth of my second son, who weighed an impressive 10lb 2oz!   Only after the birth, realising that I'd not even thought of having pain relief during, as the techniques were so powerful. 
We are all 'work in progress' and I intend to continue using these 'tools for life' to help me and my family through the many bumps and curve balls life may throw.
What training and qualifications do I have?
I trained and qualified with the Academy of Holistic Hypnotherapy which is based in Media City, Salford and has been going for over 17 years and is accredited by the Hypnotherapy Association, which is the largest independent association for practicing hypnotherapists in the UK and also accredited by Complementary & Natural Healthcare Council (CNHC), which holds the government-approved Register of Hypnotherapists used by the NHS.. The academy's principal Costa Lambrias is described as one of the top hypnotherapists in the county by The Independent who also pioneered Inner Child therapy.
Also I have taken further training in IEMT, eye movement therapy, Cancer Support with Hypnotherapy (Hypnoncology), Rewind technique, Solution Focussed Therapy, Psychotherapy, CBT, through Sussex School of Hypnotherapy and Uncommon Practioners and Mindscapng (Mike Mandel's Hypnotherapy) HypnoFasting (European Hypnosis Academy, Virtual Gastric Band (Shelia Grainger), Hypnobirthing (HypnoBirthing Institute ,The Mongan Method) and The Wise Hippo Birthing (Hypnobirthing) Programme. 
Take the first step to change (contact me) or (book your free initial consultation).